Oh snap! Oh snap! We just love a good round of advertising sparring (in good taste) between two competing brands. Here's a favorite of ours by Audi and BMW. Lesson here is if you're blatantly calling your competition to the carpet, you better be ready to battle. Ad-off!
This billboard advertising war between Audi and BMW started off with Audi introducing its new A4 with a bold and cheeky headline, "Your move, BMW." BMW responded back with a brilliant billboard ad three times the size of the Audi ad on the same block featuring their 3 Series with, "Checkmate."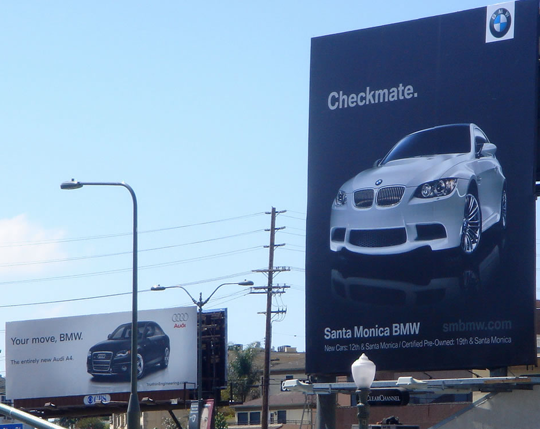 Audi then responded back with another billboard on the same block featuring their R8 with, "Your pawn is no match for our king." Quite honestly, in our opinion, Audi already lost the ad-off. This ad was not even addressing the initial virtual glove-slapping challenge on who has the better entry-to-luxury level car.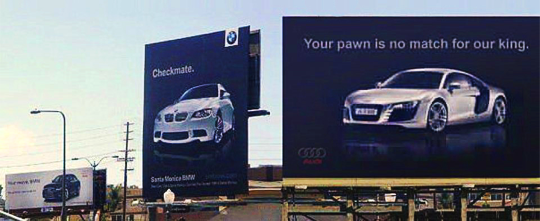 Finally, BMW ended the ad-off with a blimp tethered to the Audi billboard, featuring its F1 with, "Game over." Touche!