Buyer persona is so critical when making key marketing decisions. It helps you remove the clutter and noise and focus on what is important to this "muse". We like to give our personas a name and look and this persona is our ideal customer, our muse. We always ask questions like, "What do you think Lisa looks for when she's buying a statement jewelry piece? How will she wear it with her existing wardrobe?" Forcing the answers to questions like this helps bring clarity to what the marketing message should be.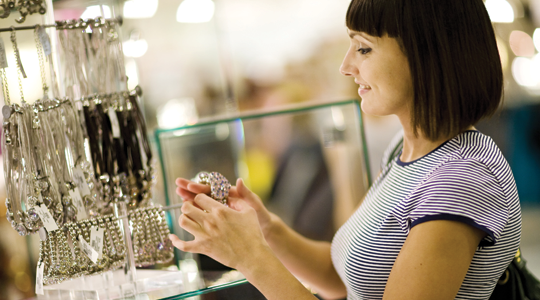 Here is a great article on 11 ways to leverage buyer personas to further your marketing.
Write blog content that reads like their favorite magazine or shows.
Post social updates that speak in their language.
Hang out where they hang out. And we mean online too.
Customize your SEO (search engine optimization) to their phrases.
Use humor appropriate for your buyer's genre.
Create a compelling offer that solves their unique problems.
Optimize your website's landing page to speak to what your product/service does for your muse.
Use technology that is appropriate for their technical aptitude.
Collaborate with partners that excite your muse.
Align your marketing campaigns to their lifestyle choices.
Mold your sales process to your muse's decision making process.
The actual article  by our friends at Hubspot.