Each year Pantone issues the "Color of the Year", which is a result of their twice yearly secret meetings with key color representatives from various nations' color standards groups. The PANTONE Color of the Year is a reflection of what people are looking for, what they feel they need that color can help to answer. To distill the prevailing mood into a single hue, the Pantone Color Institute team, led by executive director Leatrice Eiseman, combs the world looking for future design and color influences, watching out for that one color seen as ascending and building in importance through all creative sectors. Influences can include the entertainment industry, upcoming films, art, emerging artists, travel destinations and socio-economic conditions. Influences may also stem from technology, lifestyles + playstyles, new textures and effects that impact color, and even upcoming sports events that capture worldwide attention.
The meetings are always held in Europe. (Although Pantone is based out of New Jersey.) The results are then published in the Pantone View which fashion designers, florists, and many other consumer-oriented companies purchase to help guide their designs and planning for future products.
Without further ado, the 2014 Pantone Color of the Year is Radiant Violet, and oh- what a color! Probably the most exciting thing about violet is it's a color that represents innovation and creativity. We couldn't agree more that 2014 will be a big year around the world for life changing and ground breaking innovation.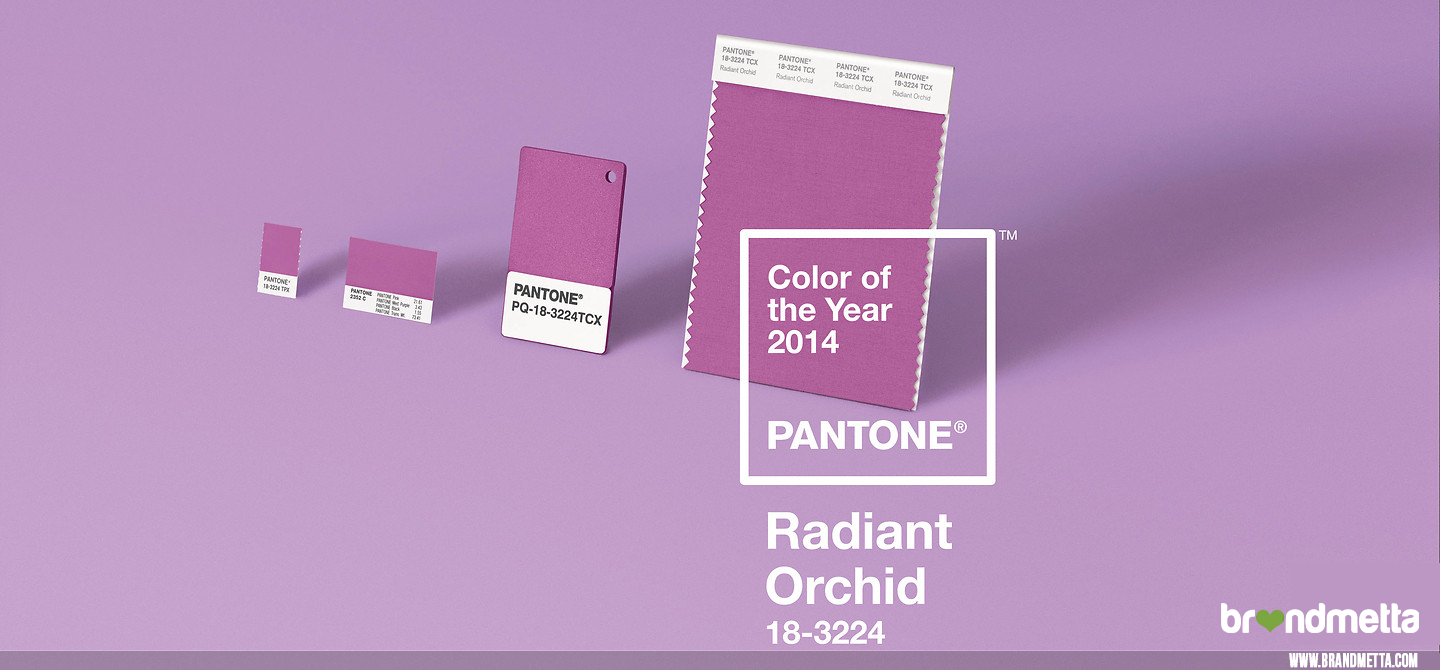 As you perform a Google search for "Pantone Color of the Year 2014″ you can see the vast reach this institution has in influencing color use for brands.

Pantone also has a color guide and products creative people can order on their site.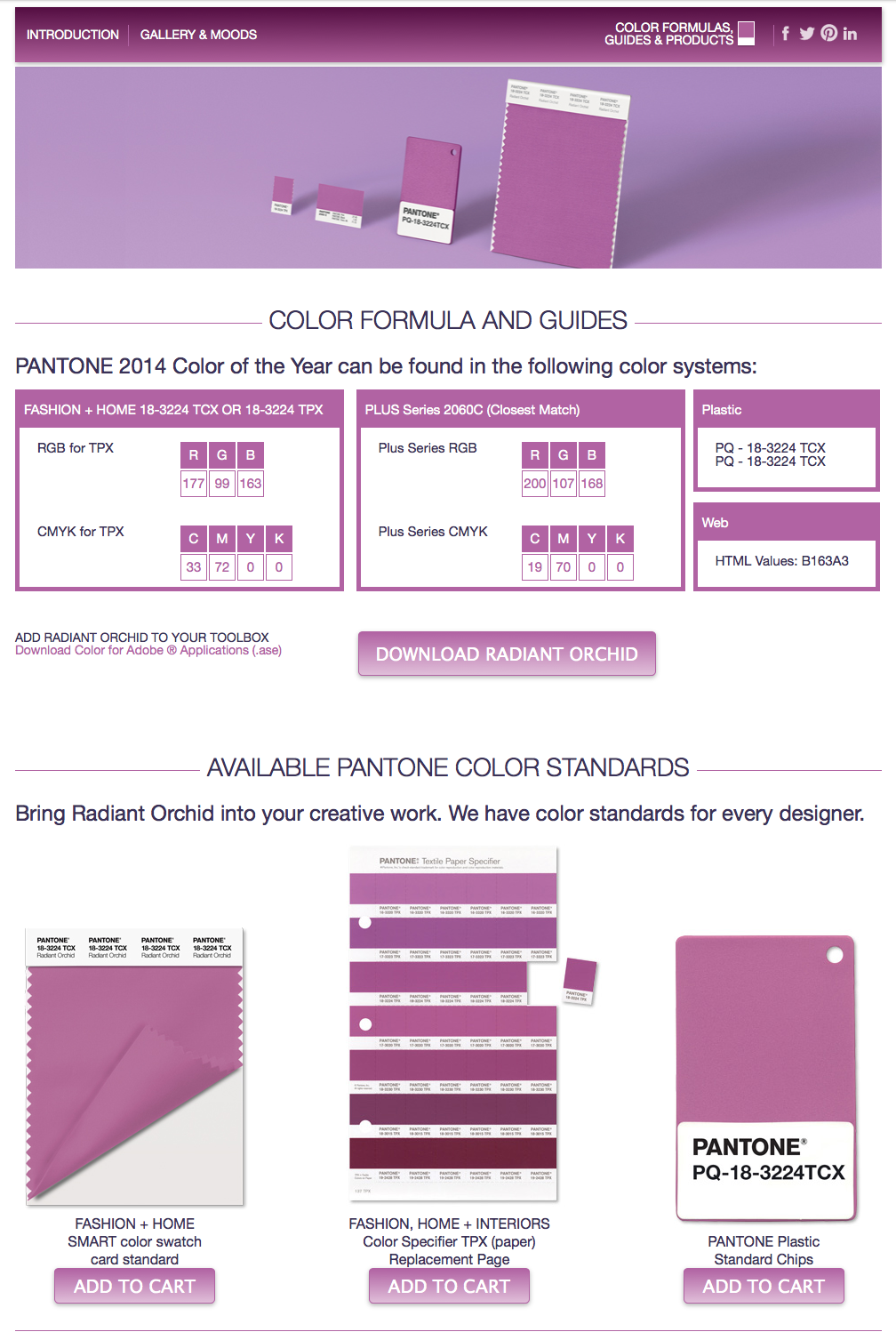 About: Pantone is best known for its Pantone Matching System (PMS), a proprietary color space used in a variety of industries, primarily printing.