There are a ton of tools out there from business analytics to pay-per-click media spend. We thought this first series of our "tools" posts should focus on the basics of social marketing. Here are five tools we use that help make our every day social marketing work more manageable.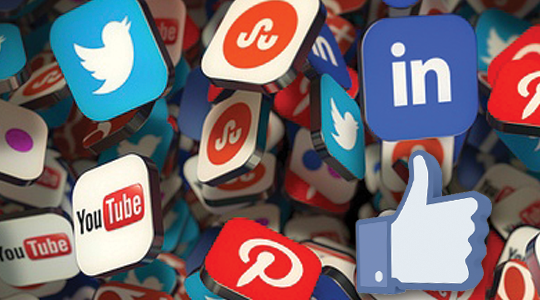 1. Hootsuite: A freemiun platform that lets you tie in your Twitter, Facebook, LinkedIn, and free WordPress account into a single dashboard. You can post once on Hootsuite and have it send to all of these accounts you connected in their settings tab. You can also save streams of search keywords, activities, message inboxes, etc. Our favorite feature is the "scheduler' feature, where you can schedule your post for a later date and time. This is a great freemium product for entrepreneurs and small businesses.
2. SproutSocial: In addition to posting all of your content with a single click, this is a fee based social media "CRM" (customer relationship marketing) tool for businesses that are serious about managing their social engagement, brand sentiment, conversations, and team assignments. It has serious analytics and reports to really help you gauge your social campaign's effectiveness. We love their data collection and recommendations feature best.
3. Crowdbooster: This audience engagement freemium tool is for the top two social networks, Facebook and Twitter. It doesn't help you manage your posts like the other two aforementioned, but it's great at helping reveal when is the best time to post, when your audience is most engaged, who most engaged fans/followers are, and makes recommendations based upon that data. We also like the fact that it reminds you of not responding to one of your followers or fans. So we totally recommend using either Hootsuite or SproutSocial to manage your posting activities and Crowdbooster for real engagement insights.
4. Hubspot: Hubspot is an inbound marketing platform that truly excels in CRM. They integrate with all major CRMS like Salesforce, SugarCRM, Netsuite, and more. Hubspot not only helps you integrate your posts and provides some user engagement insight- it integrates all of the disparage platforms and applications out there in the social and blog -ospheres so you can manage all of your inbound marketing activities in a singe "spot". It also helps you get discovered online by your target audience, provides you the ability to nurture your leads and convert them to sales, and integrates with Google for awesome analytics and seo optimizations.
5. Google Search and Google Plus: Okay, we all know what Google Search is, it commands the web discovery market. What we are quickly discovering in our Google+ experience is tying the two together can be quite powerful. (Google+ is Google's entry into the social network sphere.) By combining Google+ into Google Search, Google have ushered in a new era in which content marketers have a socially integrated search platform for delivering highly relevant results based on the combined wisdom of the whole world, and the wisdom of your social network. So if you understand that over 60% of online traffic comes from searches and that Google is the Goliath in this arena, you will start to understand why building upon this will yield you great returns in the future.
Please comment your suggestions so we can share with readers in future posts!