This is a clever campaign to get everyone to get early screening for breast cancer. DC heroines and villains are joining forces to fight a common enemy, breast cancer. The caption reads, "Nobody's Immune to Breast Cancer." The PSA was a perfect way to illustrate that no woman or superwoman can ignore this very important task of self examinations and getting early check-ups.
Even superheroines are not immune to breast cancer.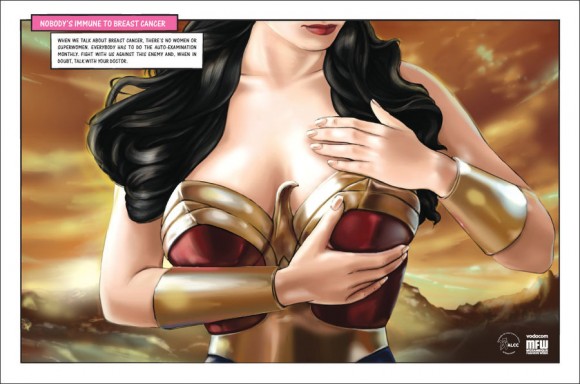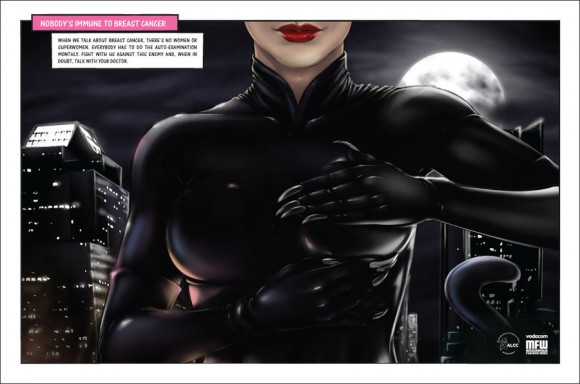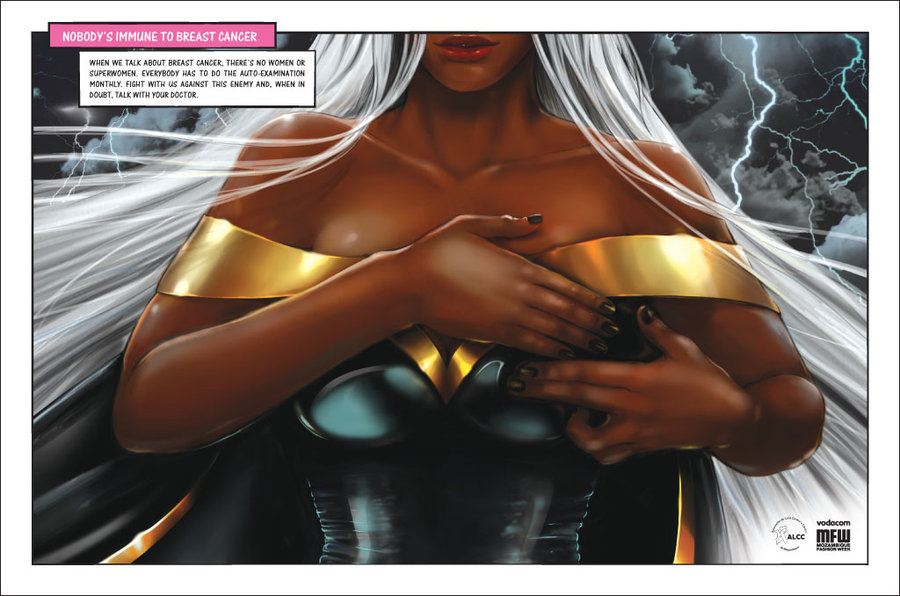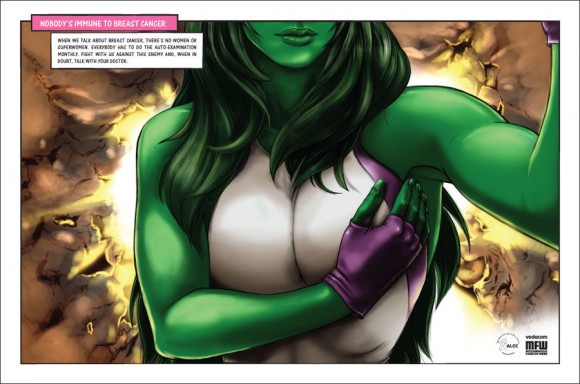 Illustrations by Maisa Chaves.